Showroom & Training Center
847, Jalan Teratai 36/17,
Taman Indahpura,
81000 Kulai,
Johor, Malaysia.
+607-660 6983
+6017-310 8766
E Time Attendance
Clocking Made Easy with Utmost Flexibility
Free For company with 10 employees and below
Time Attendance Features
Flexible Shift Time Setup
STANDARD SINGLE TIME RULE & SHIFT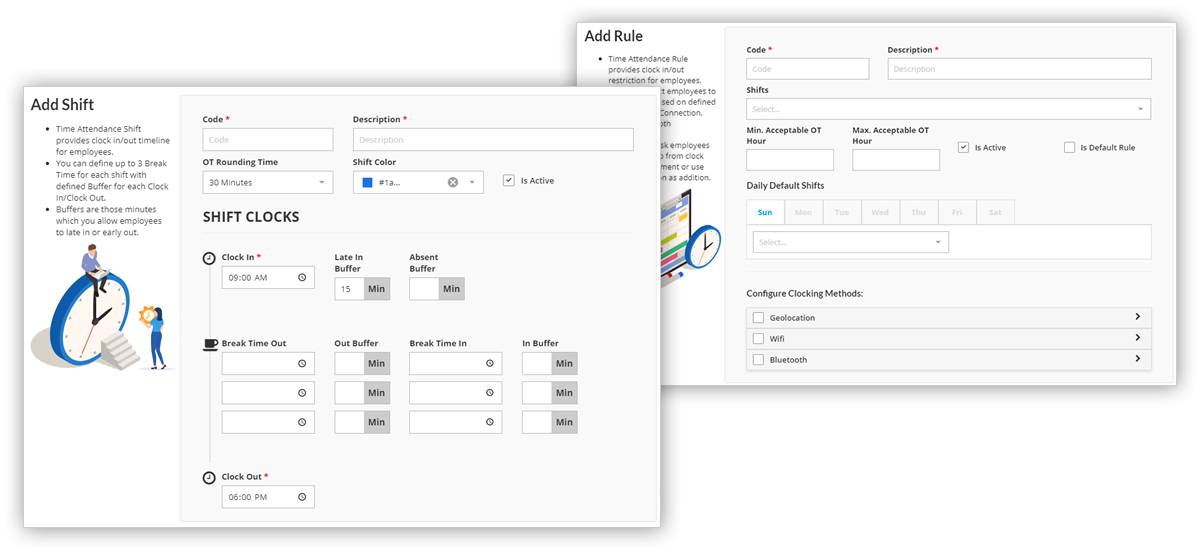 Standard setting of timing for employees that work on fixed hour and days, records generated based on specific timeline for employees to fulfil on fixed time contribution.
FLEXIBLE ROASTER SCHEDULE

Flexible Roster Schedule allows companies to set employees timing freely and fulfils working hour accordingly, including break time and different work days setting.
Various Clocking Selection
Flexible multiple clocking selection for dynamic businesses with various clocking method available.
Normal Clocking
Standard time clocking for most of the fixed timing employee on usual business day.
OT Clocking
Clocking system for overtime employee which contribute out of usual service hour.
Workhour Adjustment
Flexible clocking selection with adjustment enabled for employees that do not work on a fixed schedule.


Multiple Advanced Clocking Method Available
Geolocation
System detecting employee actual clocking location within permissible location by geofencing.
WiFi
Confirming clock in details when WiFi connection with workplace has been established.
Bluetooth
Confirming clock in by detecting Bluetooth signal in a physical location in workplace.
Optional
Requesting other clocking details from employee such as Photo Capture and Face Recognition.

Beacon Bluetooth device can be acquired and installed within business premise for close-range Bluetooth Clocking. Various types of Bluetooth Beacon device can be installed for Bluetooth clocking purpose, please contact us to acquire a beacon device or more details regarding hardware compatibility and selection.


Verify and Amend Records
ATENDANCE TRANSACTION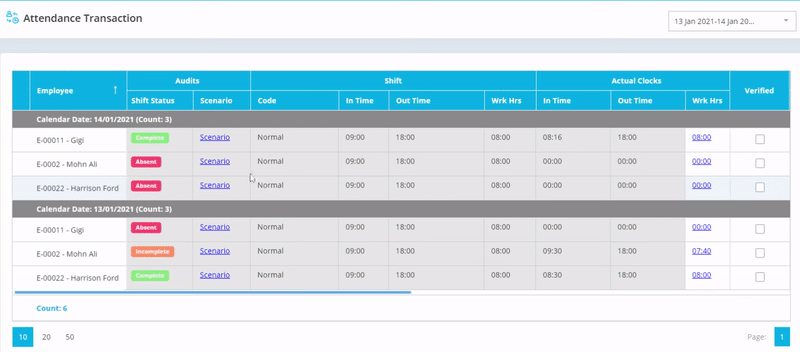 Complete info panel to enable view and verify every clocking transaction of each clock in session. Report details include shift status, predefined shift hour and each actual clock in details from employees.
ATENDANCE MAP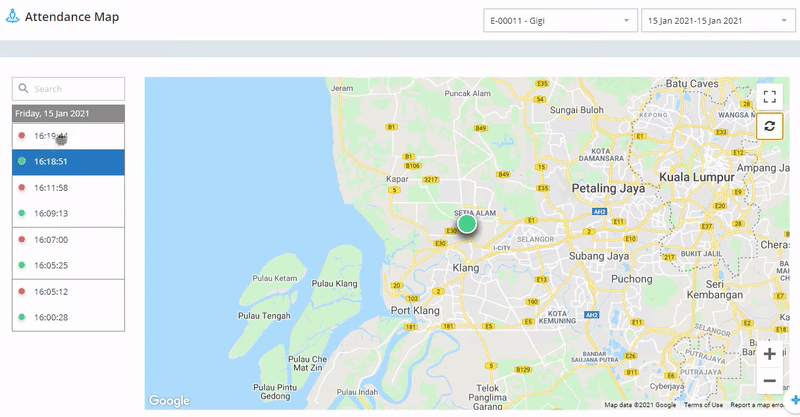 Interactive map specially for employee that clock-in by Geolocation, with detected actual clocking location and clocking day and hour record.
Reports Available in Verify and Amendment Section including:
Attendance Report
General report of employee attendance and hour details.
Attendance Summary
Conclude attendance report within a selected time frame for easier labor hour and wages
OT Report
Report which records overtime hour of employees.
And many more
Variety of reports that will aid in HR decision making and Payroll process.
Clocking report Transfer to Payroll
Time attendance data can be easily transfer and sync into AutoCount Cloud Payroll for wages management, without any mistake or errors on Payroll wages and OT payment calculation.

Clearly defined roles for staff of different tiers
Time attendance system enhance entire HR and Payroll process with minimum costs and time needed. Each level role and access area are clearly defined for perfect HR management.

Employee
Apply OT / Work Hour Adj Request
Daily Clocking
Manager
Maintain Roster Schedule (Weekly/Monthly)
Approval of OT/Work Hour Adj Request
Monitor Daily Attendance
HR Personnel
Maintain Shift
Verify/Amend Clocking Information
Post clocking data for Payroll Process